Our Hillcrest team understands that parenting is not always easy. You may be returning to work, taking time out for yourself or want your child to start socialising with other children. Regardless of your situation, we are here to help.
We are committed to developing strong relationships with you, so we can work together in the best interests of your child.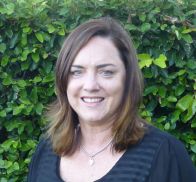 Kia ora, I'm Jenni Potter the Curious Cubs Centre Owner and Director. We opened Curious Cubs in June 2013 and have enjoyed growing and developing an Early Childhood Centre that we are very proud of. I grew up in Hillcrest and qualified from The University of Waikato in 1993 with a Diploma of Teaching Early Childhood Care and Education.
I have worked as a teacher and Centre Manager in several early childhood centres in New Zealand and Australia and recently worked as the Education Manager for a group of private Childcare Centres. In the last few years, I have undertaken postgraduate study and have gained a Certificate in Educational Leadership and Management from Unitec in Auckland.
I have also spent many years working and travelling the world on board luxury yachts and then worked as a crew and charter yacht agent. My husband Ian, our daughter Chloe and I live in the country near Hamilton and we enjoy relaxing and spending time at our lifestyle property.
Debbie Jackson - Hilcrest
Centre Manager - Hillcrest
Kia Ora, I'm Debbie, I was born and raised in the South West of England then moved to New Zealand in 2007. I have been a Centre Manager since 2008 so have gained a lot of experience in this role.
I have always had a passion for working with children, I love watching them grow and develop at their own pace into confident learners. As a Centre Manager, I enjoy watching the teachers grow and be so enthusiastic and passionate about working with your children too.
I am married to Matt, we have two beautiful children, Robbie and Lucy, they both attend Hillcrest Normal School.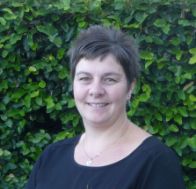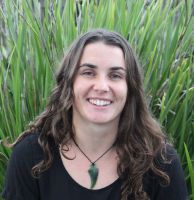 Early Childhood Teacher - Hillcrest
Kia ora whānau and friends, my name is Lucy and I grew up in Rotorua, New Zealand. I moved to Hamilton in 2016 in which I immediately jumped into the study, completing my Bachelor of Teaching Early Childhood Education at The University of Waikato in 2019.
I landed a position at Curious Cubs Hillcrest after my second year of study and have fallen in love as I feel this centre has such an amazing connection with whānau, with each other and with the local community. I consider myself a bit of a child while teaching because I absolutely love to play, laugh and groove with them.
I believe that playing alongside tamariki is the essence of all teacher moments. I am passionate about creating meaningful moments and love to express this through the stories I create and the relationships I build. In my own time, I enjoy connecting with the ocean wherever possible, growing and tending to my many gardens, reading, and using my creative abilities and imagination to pursue many activities. Some of my hobbies are running, swimming and surfing.
Ever since I became a part of a children's learning centre I knew that I was in the right place and my passion and confidence would be at their full capacity. I look forward to every day here at Curious Cubs and to connect with you all further.
Early Childhood Teacher - Hillcrest
Kia Ora, I'm Sarah Pennell. I have been working in the Early Childhood Sector for the last three years and have just finished getting my Bachelor of Teaching in Early Childhood Education at the Waikato Institute of Technology.
I was born and raised in Hamilton. I found my teaching confidence and passion through working here at Curious Cubs. My hobbies include spending my time at the beach and spending most of my time fishing. I also enjoy going on adventures and have a passion for baking.
I am passionate about making sure the children have an environment where they can be creative and express themselves while feeling secure. I see myself being a teacher who can learn alongside the tamariki while also guiding them to become confident learners. I am excited to be a part of you and your child's learning journey here at Curious Cubs.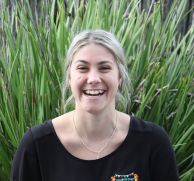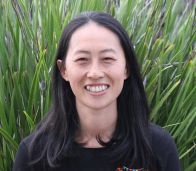 Early Childhood Teacher - Hillcrest
Kia ora whānau, my name is Yan. I am an NZ registered ECE teacher. I graduated from The University of Waikato in 2009 with Masters in Education.
Prior to my previous six years of teaching as a qualified primary school teacher overseas, I have worked in early childhood centres in the Waikato region for the last 10 years both as a teacher and headteacher. I enjoy working in the play-based learning environment and have a strong value in 'Learning through play'.
I have worked with tamariki whose families are from different cultures, and children with special needs. I am a strong believer in equity in children's education and inclusiveness is a big part of my teaching practice.
In my spare time, I enjoy spending time with my family and having a cup of tea in the sunshine. I am looking forward to meeting and working with you at Curious Cubs.
Early Childhood Teacher - Hillcrest
I have been in Early childhood for over ten years now. It is not only my career but my passion. This is an ongoing journey for me as I continue to grow and learn with each new day.
Relationships and connections are aspects of not only my professional life but also my personal life that I hold strong too.
Relationships with each other, Relationships with our natural world, Relationships with ourselves.
If we hold these close with an open mind to continue to learn and grow, we can support our children to do the same.
"The relationship is ALL" – Emmi Pikler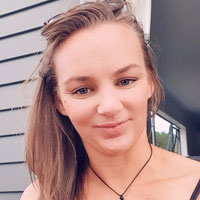 Early Childhood Teacher in Training - Hillcrest
Kia Ora my name is Jo Drysdale and I have been working in the early childhood sector for almost a year and a half. I am currently completing my Bachelor of Teaching (ECE) at New Zealand Tertiary College. I was born and brought up in sunny Hawkes Bay and moved to Hamilton in 2019 from Auckland.
I am a mum to an adorable little boy named Harvee. I am very passionate about working with children of all ages, I love to watch them grow and develop and it makes me feel so proud to be involved in their learning journeys.
In my spare time, I love to explore and go to the beach as well as spend time with close friends and my family. I see myself learning alongside our Tamariki and I look forward to working at Curious Cubs and getting to know all our lovely Tamariki and their Whānau.