Feel Relaxed & Supported At Our Centres
We want children to feel relaxed and supported at our centres.
When they do, it's easier for them to learn, interact with others, sleep better and eat well—all of which contributes towards their overall wellbeing!
Our centres are designed to provide a quiet and soothing atmosphere for babies, toddlers and preschoolers.
How do we achieve a calm environment?
By incorporating natural elements such as wooden tables and chairs, plants, sand, rocks, light, space and earth colours that are soothing.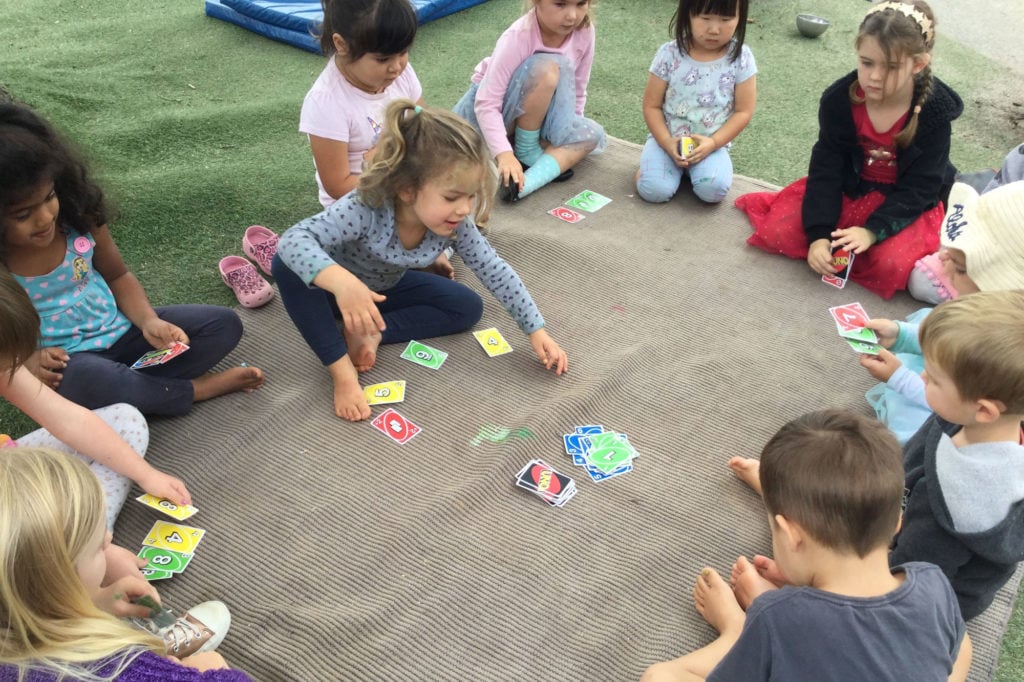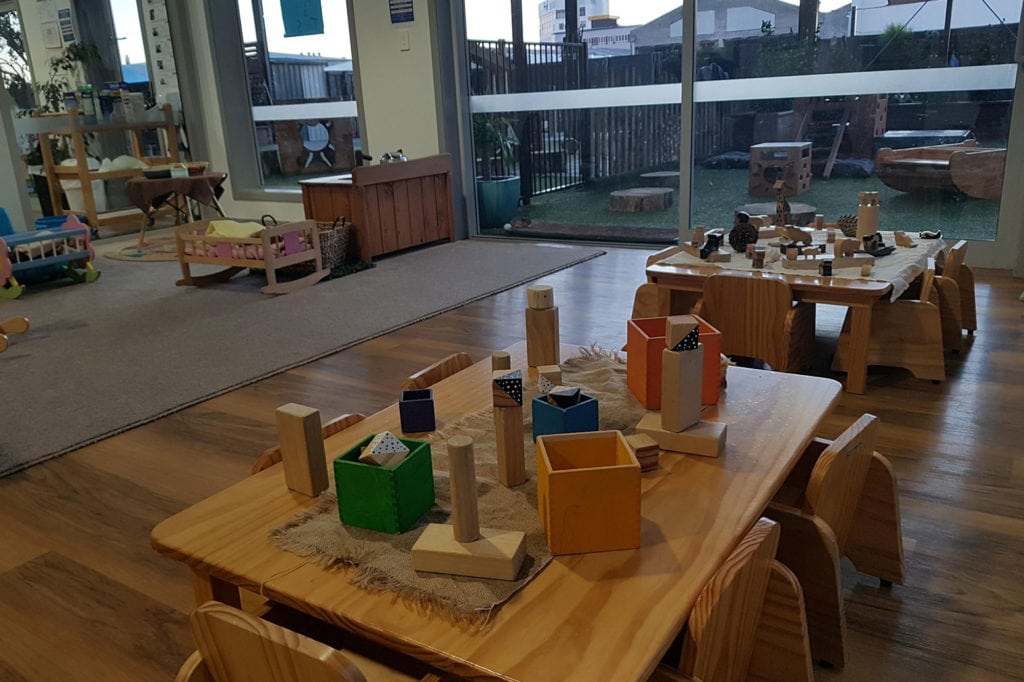 This helps create a settled atmosphere that encourages children to connect with nature. We also have sound-absorbing walls, ceilings and furniture; this is important as babies and children are more settled in quiet environments.
With good indoor and outdoor flow, the children's can safely move around the centre with ease while being fully visible at all times so the Teacher knows what they're up to!
Routines can also assist children and babies in feeling calm and settled. As they move through the day, routines give children a sense of time so they know what to expect next.
Each of our centres has a routine that incorporates structured and spontaneous activities, quiet time, meals and toileting.

Taking part in play is a child's unique way to discover their world. It is also a way to share knowledge from previous experiences. Our centres offer a variety of structured and spontaneous activities to encourage learning.
We also embrace the philosophy of Reggio Emila, which uses the environment as a third teacher. Touch, movement, listening, and observation are all necessary learning experiences for children.
We encourage children to explore their relationships with other children and the world around them. While ensuring they have opportunities to express themselves and direct their own learning. Indoor and outdoor experiences are an integral part of our programme.
Tuakana-Teina is an underlying concept throughout our centres, with older children teaching the younger.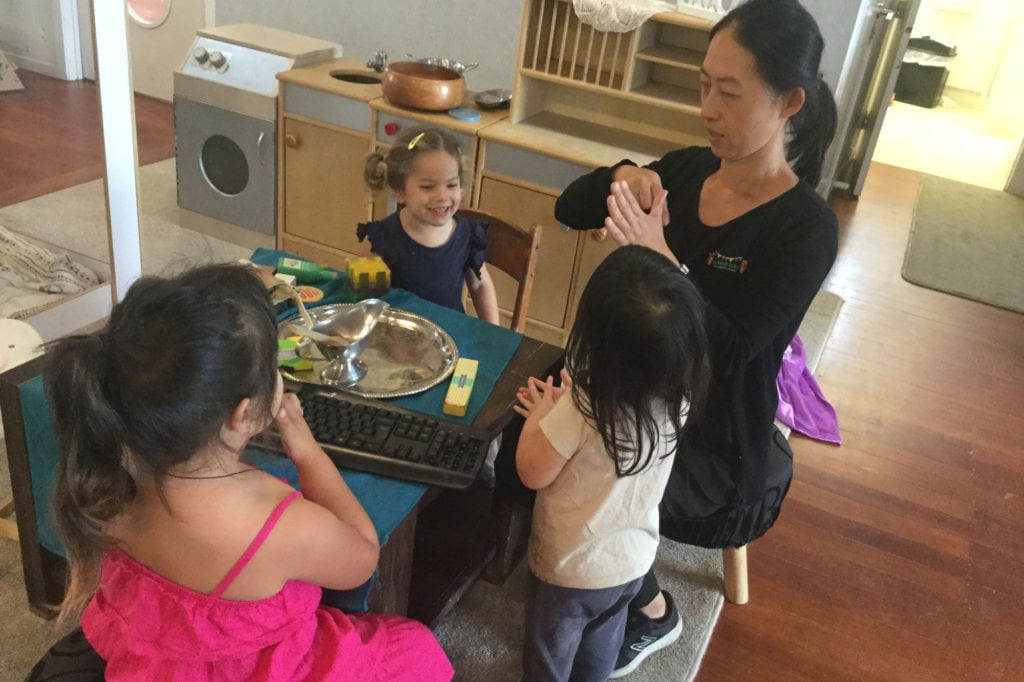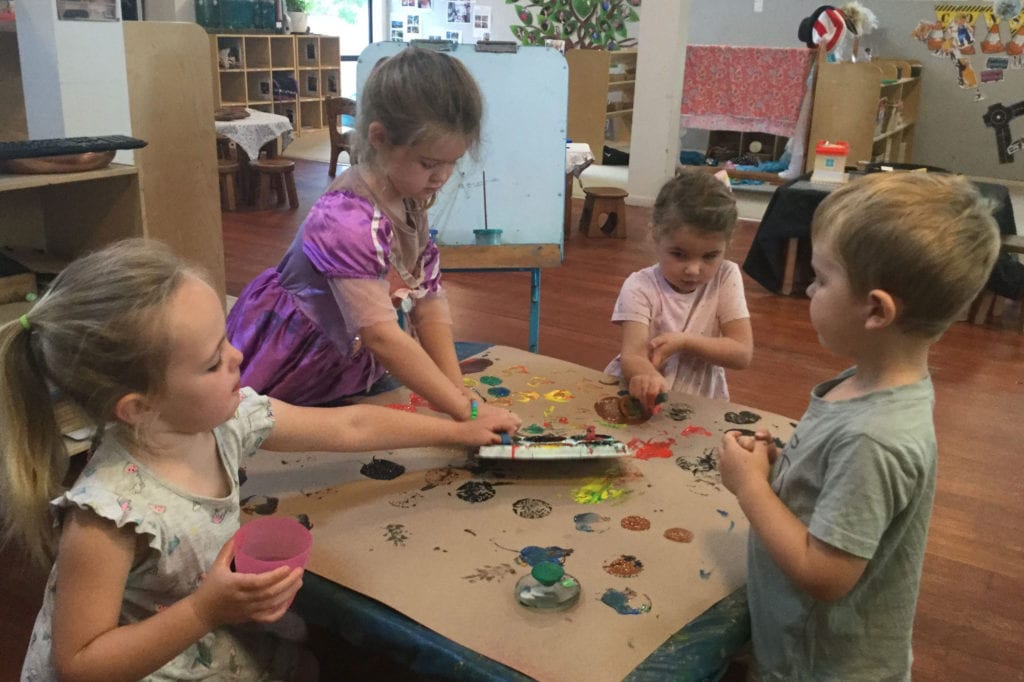 Children and their families will find a warm, welcoming atmosphere at our centres.
Families and centres should feel like a natural extension of each other, so children can maintain fluid connections. Your participation at the centre is very much welcomed.
We place a great deal of importance on keeping lines of communication open within our centres.
You know your child best, and so we encourage you to let us know if there is anything going on in their life that we should be aware of; be that something to celebrate or help with.

Parents are informed about centre activities through e-newsletters, e-notices, the parent notice board, and other displays.
Parents can access an online portfolio of their child's learning through the Educa system. You (and those invited to see a child's portfolio) are notified whenever we post a new learning story, photo, video or daily diary entry.
Imagine keeping grandparents or aunts in another country updated on your child's development – simply magical! We enjoy reading the responses to these stories which helps strengthen the bond between the centre and home.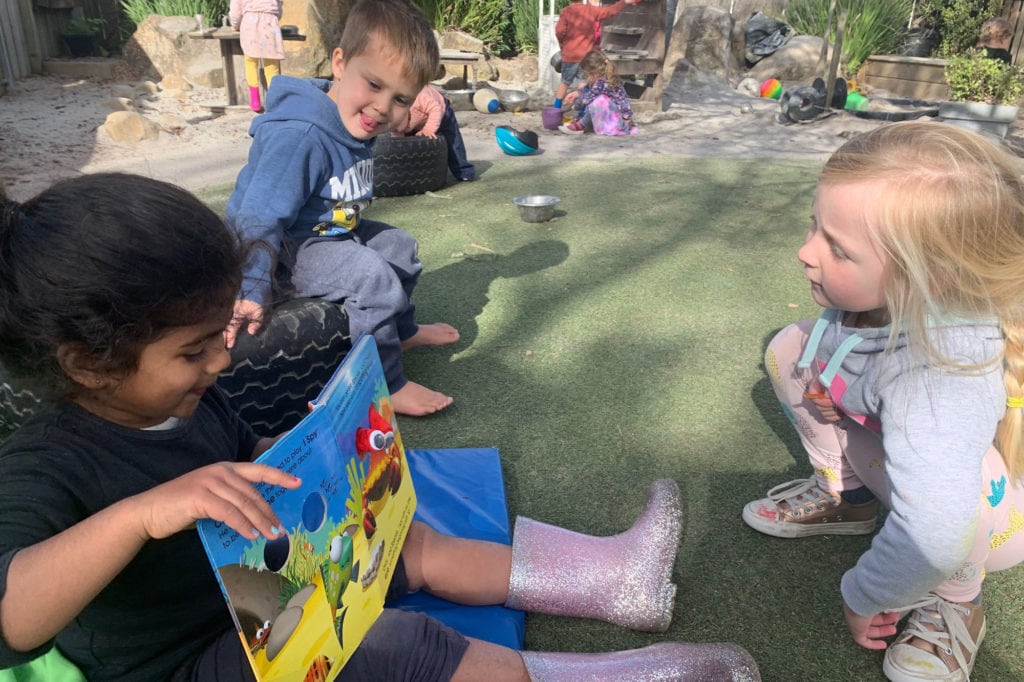 You'll be invited to attend Whānau Evenings, which are held four times per school term. The purpose of Whānau Evenings are to:
Welcome whānau to the centre so they can spend time with their child/children
Give whānau a chance to meet the parents and families of their children's friends
Enjoy a small performance by the children
Participate in some activities with their child/children
Have a chat to their child's teachers in a relaxed atmosphere
Enjoy a shared kai for dinner
Our team celebrates cultural diversity, and our practices reflect the multicultural heritage of our community. We also strive to avoid gender stereotypical behaviour.