Our team understands that parenting is not always easy. You may be returning to work, taking time out for yourself or want your child to start socialising with other children. Regardless of your situation, we are here to help.
We are committed to developing strong relationships with you, so we can work together in the best interests of your child.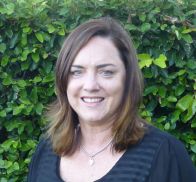 Kia ora, I'm Jenni Potter the Curious Cubs Centre Owner and Director. We opened Curious Cubs in June 2013 and have enjoyed growing and developing an Early Childhood Centre that we are very proud of. I grew up in Hillcrest and qualified from The University of Waikato in 1993 with a Diploma of Teaching Early Childhood Care and Education.
I have worked as a teacher and Centre Manager in several early childhood centres in New Zealand and Australia and recently worked as the Education Manager for a group of private Childcare Centres. In the last few years, I have undertaken postgraduate study and have gained a Certificate in Educational Leadership and Management from Unitec in Auckland.
I have also spent many years working and travelling the world on board luxury yachts and then worked as a crew and charter yacht agent. My husband Ian, our daughter Chloe and I live in the country near Hamilton and we enjoy relaxing and spending time at our lifestyle property.
Centre Manager - Hamilton City
Kia Ora, my name is Debbie, my passion for working with young children began when I was in high school and undertook work experience at a kindergarten.
I then began working as a teacher's assistant before beginning my studies in 2004. I graduated from WINTEC in 2008 with a Diploma of Early Childhood Education and then in 2012 I upgraded to the Bachelor of Early Childhood Teaching, also at WINTEC. While studying I was working with people who have disabilities; I enjoyed my time down that path but was excited to begin my career as a qualified teacher.
I am married to Mark and we have two children who both attended Hillcrest Curious Cubs and are now at Hillcrest Normal School, Kaia is 10 and Mason is 7. I am from New Zealand and Mark is from the UK, so we enjoy trips back to England every few years to visit family.
I enjoy watching children develop their own theories about how the world works by allowing them the time and space to investigate through their play. I love the uniqueness each child brings with them to help build our community of learners and how much we as teachers can learn from the children.
I have worked in a range of early childhood settings, from small community-based centres to large corporate organisations. I began my Curious Cubs journey at the Hillcrest centre when they first opened in 2013, I thoroughly enjoyed my time there as Centre Manager, but when Curious Cubs City was in the planning process, I decided it was time to step outside the box again and take on a new challenge. Since January 2017 I have been the Centre Manager of the City Centre where I am thoroughly enjoying my time working in partnership with our wonderful whānau, tamariki and teaching team.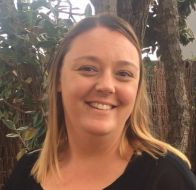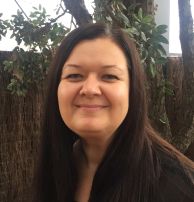 Team Leader Cubs, Infants - Hamilton City
Kia ora, ko Anthea tōku ingoa. I am the headteacher in our Infants room here at Curious Cubs.
I have been working for many years in early childhood with a Bachelor of Teaching and have found my place working with our youngest tamariki.
It is a privilege for me to be able to work in partnership with the child's whānau to support children as they master skills, gain a curiosity for life and learning and gain social skills.
Children explore and learn through play and I believe that we should build on their strengths and let them develop at their own pace.
I have been part of the Curious Cubs City team since we opened in January 2017. Ko te ahurei o te tamaiti arahia o tatou mahi – Let the uniqueness of the child guide our work.
Team Leader Tigers, Toddlers - Hamilton City
Kia Ora my name is Carrie and I am a qualified teacher and Team Leader in the toddler room.
I have been a teacher for a number of years and I am lucky to have a job that I love and am passionate about. I believe that strong and respectful relationships with children and their whanau are the foundation to support children's learning.
I am passionate about empowering children to become confident and independent learners and I especially enjoy creating new and exciting activities to foster children's imagination and curiosity. I have been at Curious Cubs since August 2019.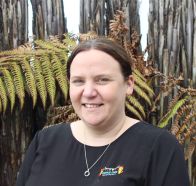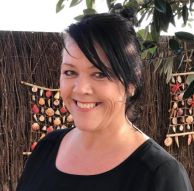 Team Leader Lions, Preschool - Hamilton City
Hello, my name is Anna. I am the Team Leader in the Preschool room after working in the Toddler room for a few years. My passion for early childhood education began after observing my twins and youngest child build awesome relationships with teachers and tamariki and excelling in an early childhood centre.
These experiences really inspired me to go and study and enter the early childhood sector, I graduated from Wintec with a Bachelor of Early Childhood Education in 2013. I believe parents are children's first teachers and they set children up to succeed in life with their nurturing and love. ECE teachers help children prepare for life through providing stimulating environments and assisting problem-solving skills in a kind and respectful manner.
My personal interests include swimming, gardening and reading. I also like to provide messy play, water, art activities and music for children of all ages. I am a mother of five children, Mason and Adam who attend St John's College, Zane, Chanel and Troy who attend St Columba's school.
As a family, we enjoy watching comedy movies and having a great laugh. We also enjoy any activities outdoors (big rugby fans) and exploring our great country.
I look forward to getting to know you all, being a great role model for your tamariki and building trusting relationships with families. I have been part of the Curious Cubs family since October 2017.
Early Childhood Teacher - Hamilton City
Kia ora, my name is Alison Polglase. I grew up in Dunedin getting my passion for early childhood from my Mum. I always knew I wanted to work with young children and graduated from Otago University in 2010.
I moved to Rotorua where I started working with infants and toddlers and where my passion truly developed. My husband and I moved to Hamilton in 2015 to be closer to his daughter and I continued my work with infants and toddlers. In my spare time, I love reading, needlework, baking, cake decorating and spending time with friends and family especially my young daughters Eliza and Ayla.
I love working with infants and toddlers and watching them grow and develop at their own pace, learn new skills and abilities. I believe that the relationships are important and enjoy working with families to achieve the best outcomes for each individual child.
I look forward to getting to know your child and your family, develop those relationships and help with their learning journey here at Curious Cubs. I have been at Curious Cubs since September 2018.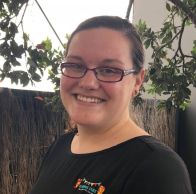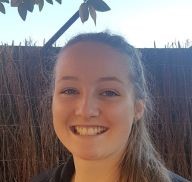 Early Childhood Teacher - Hamilton City
Kia ora, My name is Shannon. I have recently qualified as an Early Childhood Teacher. I am born and raised in Hamilton, I have a brother who lives in Australia and a sister who has just moved back from London after living there for a couple of years. I love to travel with my friends and family.
In 2016 I travelled to America to pursue my dream at Camp America and that is what got me to where I am today. My journey showed me the impact teaching has on children no matter the context or place and that children are always willing to learn.
I have been teaching at Curious Cubs since just after we opened in February 2017.
Early Childhood Teacher - Hamilton City
Kia Ora Everyone! My name is Hayley and I am a qualified ECE teacher, having completed my studies in March 2019. I began my teaching journey four and a half years ago when I was a reliever for daycare and thoroughly enjoyed being part of children's learning and development and so began my studies.
Part of the reason I decided to study this profession is because I want to be a positive part of the next generation's learning and development for their future. I have been working in the infant room for a couple of years and feel fortunate to be part of the first years in each child's life and see developing a sense of belonging to be an important part of my role as a teacher in ECE.
I believe infants, toddlers and pre-schoolers should feel confident and happy in their learning environment and should have the sense the teacher is always there to go when they need help and encouragement. I value mutual respect between teachers, teachers and whānau, teachers and children, and children with children.
I see relationships as the foundation to support child's learning and development as they grow. I have been with Curious Cubs since November 2017 at the Hillcrest Centre and moved to the City Centre in December 2018.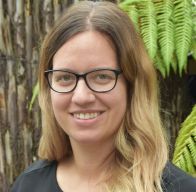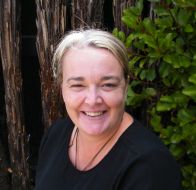 Early Childhood Teacher - Hamilton City
Kia Ora and Hello, My name is Kelly McPherson, and I will be starting my journey with Curious Cubs early in 2021 in the Lions/ preschool room. I live in Cambridge with my husband William and have 4 adult children, Cassandra, Jacob, Ben, Amie and a grandson George.
I am a newly qualified and registered Teacher after finishing my training at The University of Waikato completing my Bachelor of Teaching ECE at the end of 2020 after working for over 15 years in administration. In my spare time, I like to do cross-stitch, read, do pottery, tend to my vegetable garden and spend time with my family. I believe the tamariki/children I teach bring with them the experiences of their family, community, culture and background and it is because of this that I strive to see tamariki/children as not just individuals, but as a part within a whānau and community.
My job as a teacher is to plan, implement, observe and evaluate activities and interactions for and with children, with a focus on the overall well-being of the child. When doing this I recognise that children are competent and confident learners who are born with immense potential and it is my responsibility to help them to realise and release this potential.
This is done through guidance; motivation; encouragement; responsiveness; intervention; troubleshooting; observing and evaluating this allows me in turn to create space in which children feel empowered to contribute and communicate as they develop their own learning theories about the world around them.
It is important to me as a teacher to create an environment where a child feels safe, protected and connected. This I believe can be done through connecting the child's life outside of the centre with what is going on within, bringing in family, culture and community and remembering this when planning, implementing and evaluating the learning and teaching going on within the centre.
I believe we need to ensure that the environment within the centre is one that promotes tamariki to feel safe, stable and where their own self-worth and identity is encouraged. To create this environment, I do my utmost to be consistent, affectionate, warm and understanding to the diverse needs of each individual child.
I look forward to getting to know you all and walking alongside you, your whānau and tamariki as we all learn and grow together guiding and encouraging our youngest members of our community to find their own sense of self and connection to their worlds, in their own way.
Early Childhood Teacher - Hamilton City
Kia ora koutau, ko Dai tōku ingoa. I'm from Hamilton, have lived here most of my life and are currently living here with whānau.
We enjoy exploring various hiking trails, hot pools, baking and experimenting with new recipes, playing all kinds of board games, and having a good laugh. Teaching has always been a part of my life; however, I developed a love for teaching while living and teaching overseas for several years.
Social and emotional learning, relationships, and seeing the smiles and laughter children exchange while playing drives my passion in supporting children to reach their full potential. It's a blessing and privilege to work alongside whānau and assist mokopuna-tamariki to grow and develop. Ngā mihi, Dai😀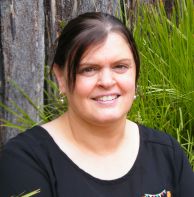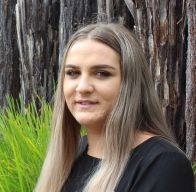 Early Childhood Teacher in Training - Hamilton City
Kia ora Everyone, My name is Tayla Kennerley and I am currently a second-year student, studying my bachelor of teaching in early childhood education through New Zealand tertiary college.
Along with my study, I work here in the toddler's room 4 days a week. I spent my teenage years in Waihi, so in my spare time, I love going back there to catch up with old friends and spend time at the beach. I have always had a passion for working with children, and did work experience at an ECE centre at high school, which is where my passion developed.
I believe creating strong and trusting relationships with both children and their whanaus is essential to children at the start of their learning journey to help them attain foundational physical, social, cognitive and emotional concepts and skills they will carry with them throughout their lives.
Teacher in Training - Hamilton City
Kia Ora, my name is Caitlyn. I have been working in early childhood education for over two years and I have really enjoyed my journey so far, I'm a second-year student studying towards my Bachelor of Teaching Early Childhood Education at New Zealand Tertiary College.
I am passionate about creating a warm, loving home away from home for children to develop. I have grown up in the Thames surrounded by all of my family and I've decided to make the big move to Hamilton and I'm excited to begin this new adventure.
I enjoy being outdoors, going to the beach and socialising. I look forward to getting to know all of you and your families.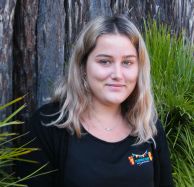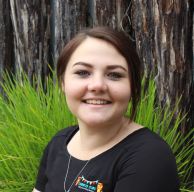 Early Childhood Teacher in Training - Hamilton City
Kia ora, I'm Clarize, I am a 21-year-old teacher assistant from South Africa and currently live in Hamilton from early 2020. 
I have plans to study ECE in the near future because I have a big passion for working with children's and watching them grow and develop new skills. 
Teacher in Training - Hamilton City
Kia Ora, my name is Sandee Turton, I have been working at Curious Cubs for just under a year now and have loved every moment.
I have always found enjoyment in working with children. In the near future I plan to start my studying journey to become a qualified Early Childhood Teacher, I look forward to getting to know you all and be a part of you and your child's time here at Curious Cubs.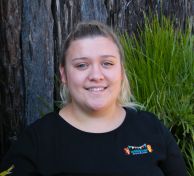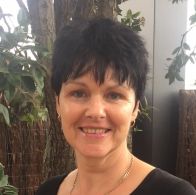 Administrator - Hamilton City
Kia Ora. I'm Nikki, I was born in the UK and raised by two wonderful parents. I moved to New Zealand in 2000 with my kiwi husband Russell and our 3 wonderful children, who have all grown up now.
Russell and I became grandparents for the first time to a gorgeous baby boy this year, which is such a tremendous feeling. In my spare time, I enjoy gardening and spending time with my family. I became a New Zealand citizen last year, which I am proud to call myself a kiwi. I was a stay at home mum until our youngest child started school.
I went back to work in 2005 where I worked at a well-known supermarket chain in the office dealing with accounts, cash handling and other office duties. I left in 2012 to work as an administrator in an early learning childhood centre, it was then I realised this was the best job for me! I love greeting the children and their families each morning and personally getting to know them all.
In 2017 I am delighted to have joined Curious Cubs, where I am looking forward to developing a great relationship with all our whanau through good communication.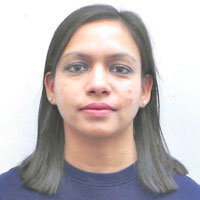 Early Childhood Teacher - Hamilton City
Namaste and Kia Ora, My name is Gunjan. I am a fully qualified teacher. I grew up in India and moved to New Zealand in 2014. I have been working with children for the past 7 years in Auckland. Recently, I moved to Hamilton with my husband and 4-year-old son.
My son Saygin is also very excited to join the Curious Cub family. In my spare time, I love spending time with my family, going for walks, road trips, shopping, cooking, and watching TV.
My areas of expertise and experience encompass the Transition to School Programme, science, literacy, and numeracy. I believe that every child is unique and creative and is filled with incredible potential.
My dream for children is that they grow to appreciate and love the uniqueness of each person and treat each other with respect and equality. I am very excited to join Curious Cubs Whanau and looking forward to building relationships with you all.
Early Childhood Teacher - Hamilton City
Kia Ora my name is Katie and I am in the last semester of my Bachelors of Education in Early Childhood. I grew up in Hamilton and after training as a chef and working in a kitchen in a preschool, I decided I wanted to become a teacher one day.
After travelling overseas and working as an Au Pair, I moved back home and started my studies. I have come from a Reggio Emilia inspired background during my early childhood studies and enjoy extending on children's interests through provocations and the environment.
Relationships are central to my practice as a teacher, and it is important to me to get to know your whānau and tamaiti to strengthen these relationships and outcomes for children.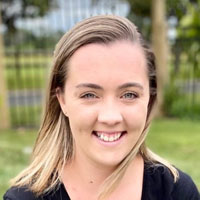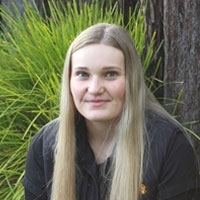 Teacher in Training - Hamilton City
Kia ora koutou, My name is Nicole, I am finishing my second year of study towards my Bachelor's Degree in Teaching (ECE) at Wintec.
A bit about me! I grew up in a small town in Aotearoa New Zealand. I went to a country school growing up. I rode motorbikes throughout my childhood. I have a huge love for animals.
I have a dog named Coby. My first job was in a pet shop. I have been teaching in ECE for four years. I like to spend my summer crewing on a midget race car at Western Springs Speedway.
Teacher in Training - Hamilton City
Kia ora koutou! Ko Kayla Watson tōku ignoa! I am approaching the end of my Bachelor of Teaching (ECE) at Wintec.
My passion for Early Childhood Education began when I first did a placement in high school at a local centre. I then made the move from the Hauraki Plains, away from my whānau, to Hamilton with my partner so I could start my degree as a young 17-year-old.
I have been at Curious Cubs City ever since the move! In my spare time, I like to spend time with family and friends, connecting with papatūānuku and exploring new places around Aotearoa.
I enjoy creating strong responsive and reciprocal relationships with tamariki and their whānau as this is the key to knowing tamariki as a whole. Each day I often find myself getting messy and creating sensory and science activities for tamariki.
Ngā mihi